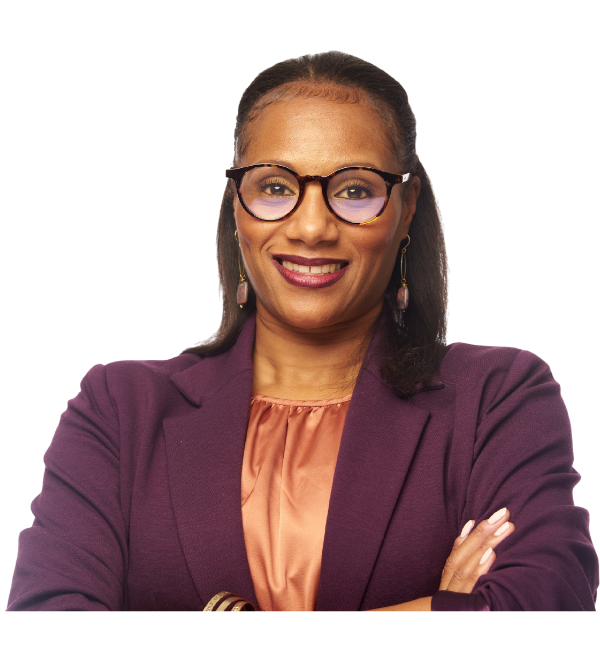 Somalia Brown is a wife, mother, author, motivational speaker, "ReSet" Mindset Specialist, and above all a World ChangHer.  She is also the co-founder of the Arise Women Collective, a sacred space for women to receive training and true accountability on their spiritual journey. Within the Collective, they are empowered to walk in their authoritative voice and as a woman of God, own their transformed mind.
As a Spiritual PushHer and prayer warrior, she is called to disrupt and dismantle old ways of thinking, posture, and mindset, especially when it comes to yourself and your relationship with God. As a former LSU Track & Field and Soccer athlete, her discipline and determination to push you towards achieving your goals is felt as she challenges her clients to shift and become the greater version of themselves. 
Somalia is filled with the Holy Spirit and will speak to your soul. She has a unique ability to see the Warrior Woman within and assist in bringing her forth, by helping her clients uncover their true identity, demolish limited mindset beliefs and find their authentic voice – whether in their marriage, ministry, motherhood, or marketplace. 
is to train women to become World ChangHers and DisruptHers, by empowering them to dismantle the "old ways of doing things," in life and their relationship with God. I strive to morph your spiritual walk from stagnated to accelerated and by working together you will manifest your authoritative voice, increase your spiritual sensitivity, and assume your rightful position of power, all the while elevating and pushing you to greatness in your home, marriage, relationships, and business.
Somalia's Definition of a wife — A woman who is willing to be a sacrifice for the growth of her marriage and her husband.
"Be a World ChangHer we have enough conformers in the world."
"Fear is my companion that's been following me, I finally accepted it as part of my journey, and confirmation that I am positioning myself for greatness when it appears."