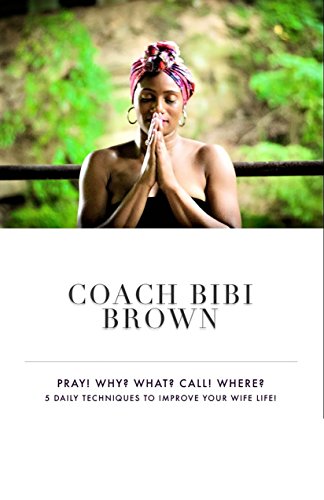 In Pray! Why? What! Call! Where? Bibi Brown inspires you to become a better wife, vigilantly praying for your husband and your marriage. She teaches you through five unique steps how to unite your heart to your man's spirit completely with God through your prayers.
Welcome to my main shop page. 
Here you can find the gateway to my audio series which can enhance many different areas of your life. 
Click the button below The ReSet to learn more. 
Also, My Hair Manna products can be accessed below and if you are interested in my latest merchandise, you can find it below as well. 
Have fun shopping and be sure to sign up for my email updates with the form at the bottom of the page so you don't miss any of my new things coming your way!